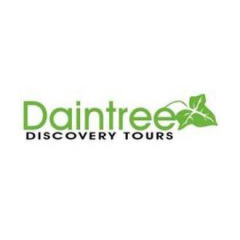 Daintree Discovery Tours
Dianne & Grant have lived in the area since 1998. Previously they have travelled extensively around Australia, visiting remote and awe inspiring areas. Much of what has made them appreciate nature and how important and significant it is. Grant treats each day, as taking out a group of friends. Explaining to guests how the nature of the area works. So that at the end of the day it is easy to look around and understand what is happening.
Grant has completed The Heritage Interpretive Tourism course before becoming a tour guide. He also reads constantly to broaden his knowledge not only on the rainforest, but also the history of the area.
Dianne is very much a people person and will go out of her way to find out more information and accommodate guests as much as possible. Together they make a productive and effective team in the running of Daintree Discovery Tours.
1 Listings Found for Daintree Discovery Tours