Snapper Island Sea Kayaking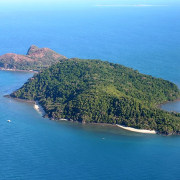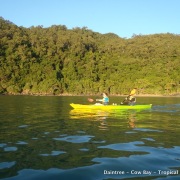 Snapper Island Sea Kayaking
2 Day/1 Night Sea Kayaking
Departs Wednesdays
All meals inc. | Camp on the Beach
FROM enquire PER PERSON
---
Inc. all levies & taxes

Snapper Island Sea Kayaking Info
SNAPPER ISLAND SEA KAYAKING:

Become a real life Robinson Crusoe today with this exclusive overnight trip with Tropical Sea Kayaks to beautiful Snapper Island National Park. Snapper Island National Park is situated 2 kilometres from the mouth of the Daintree River, in Tropical North Queensland, Australia. The island is uninhabited, filled with tropical rainforest and surrounded by magnificent coral reef and white sandy beaches.
What makes it Great:
Explore an unspoilt Tropical Island
Spot Dolphins, Dugongs & Turtles
Camp on Pristine Beaches
Fantastic for Nature lovers!
Trip Inclusions:
2 Day / 1 Night
Top quality equipment
Excellent food
Experienced guides
Beach camping
Reef walking
Beachcombing
Snorkelling
Departures:
Mondays/Wednesdays/Fridays Only
Departs Wonga Beach at 07:30am
Returns to Cow Bay, Crocodylus Village at 5:00pm on Thursday
Pre / Post accommodation at Crocodylus is recommended.
What to Bring?
Sunglasses
Camera
Sunscreen
Change of clothes
Insect Repellant
An adventurous spirit - this is not glamping but true camping....
Please Note:
Some kayaking experience preferred
You must have a good level of fitness
You must know how to swim
Kayak tour is 11km overall
Minimum 12yrs of age
Please advise all dietary requirments
Trip is subject to weather (mostly wind conditions) and does not cancel for rain
Your Tour:
Your trekking adventure starts around 8am at Daintree Crocodylus Village in Cow Bay where you will be fuelled up for the 11km paddle by a hearty breakfast. Here you will also receive your orientation and camping paraphernalia e.g. dry bag, sleeping gear, snorkel sets, and stinger suits. Then its off to the beach where you will pair up, jump in our stable 7m double kayaks, then off you go!


The 11km kayak is taken at a slow pace to ensure everyone makes the most of the spectacular views of the Daintree Coastline and can spend time posing for photos and spotting all the sea life that accompanies you along the way - turtles and sea birds for sure and maybe even a dugong or whale!


Throughout the trip you will be accompanied by our expert (and entertaining) guide who will keep your safe, prepare your breakfast, lunch, dinner and snacks, set up your tents and sing you to sleep (well at least send you to sleep with his jokes and ghost stories).


Once on the island you will have plenty of time to explore Snapper Islands rainforest and fringing coral reefs before settling down to dinner and a spectacular sunset then its off to bed in your true room with a view two man tent to rest up for tomorrow's next adventure.


Wake up next day to the amazing sunrise and if you are really lucky breakfast in bed (well maybe a coffee or tea at least) then its off again to kayak slowly back to Cow Bay beach visiting Shipwreck Cove, Robinson Crusoe and Coral Cove along the way for morning tea and lunch and possibly just one more snorkel.
GREAT NEWS! All payments made to Travstar do not incur a credit card surcharge.
Guest Reviews
we sighted 2 humpback whales
Posted By Ceri Weeks
a childhood dream
To reach an uninhabitated beautiful little tropical island paddling in a sea of corals was a childhood dream of mine and the Snapper Island Tour made me fulfill this dream.
Posted By Maria De Nobili
Snapper Island Sea Kayaks
We fully enjoyed the canoeing trip to Snapper Island, it is well planned to give people reasonable rest and time to enjoy a little snorkelling along the way and Dennis made our camping very confortable indeed.
Posted By Maria De Nobili
we fully enjoyed the canoeing trip
Hallo Emma, we fully enjoyed the canoeing trip to Snapper Island, it is well planned to give people reasonable rest and time to enjoy a little snorkelling along the way and Dennis made our camping very confortable indeed.

The big surprise was the Crocodilus Village, which we had booked only as the starting point for the canoeing trip. The rain forest there and along their "orange rope walk" is better preserved than in all other visitable sites of the area (and we happened to see most of them), with thick large mature trees that dwarf the cabins... just think that ten minutes after we dropped in, TWO cassowaries (!! aren't they supposed to be lonely animals?) passed less that 5 metres from the front door of our cabin.
Posted By Prof. Maria De Nobili
Snapper Island Sea Kayaking Rates
Need Help With Your Booking?
Our Cairns Office is Currently Open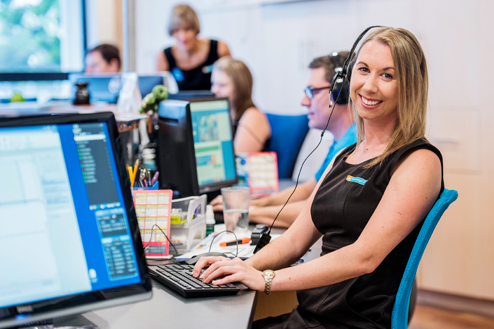 About Travstar Booking Requests
There are some things a computer can't do.
We love helping people plan their holidays and we want to make sure we get it right.
Some holiday packages can be quite complicated with multiple tours and accommodation, pick-up times and extras.
That's why every booking made through a Travstar Website is checked by our local consultants.
It takes a little bit longer to get your tickets but we want to make sure everything is going to run smoothly for you.
How long wil it take to get my tickets?
Our team are alerted to new booking requests as they come in. During office hours you can expect to have your tickets within an hour or two.
After office hours your tickets may take up to 12 hours to arrive.