Daintree Discovery Centre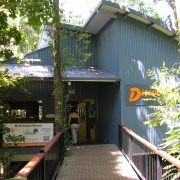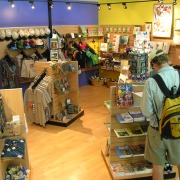 Daintree Discovery Centre
Rainforest Interpretive Centre
23 metre high Canopy Tower
Aerial Walkway
FROM enquire PER PERSON
---
Inc. all levies & taxes

Daintree Discovery Centre Info
Daintree Discovery Centre is an award-winning world class interpretive facility that allows visitors easy access to this unique rainforest wilderness via boardwalk tours, a 23 metre high Canopy Tower, Aerial Walkway and comprehensive Display Centre.
The Discovery Centre offers visitors an opportunity to learn about and explore the Daintree Rainforest....the oldest surviving tropical rainforest in the world.
Opening Hours:
The Daintree Rainforest Discovery Centre is open every day except for Christmas Day. Hours of operation are from 8.30am to 5.00pm daily.

Inclusions:
Entry includes access to:
The Canopy Tower
Aerial Walkway
Cassowary Circuit and Bush Tucker Trail
Interpretive Display Centre
Self-guided Audio Tour (available in 8 languages - English, French, German, Italian, Japanese, Spanish, Mandarin and Cantonese. Children's tour suit ages 5 – 9 years)
48 page interpretive guide book -This informative text is full of useful information, and not only does it provide a comprehensive guided tour, it also includes entertaining information on birds, frogs, reptiles, weather, history, etc.
7 day re-entry (no extra charge)
Facilities Include:
Interpretive Display Centre - The Display Centre is a large, open plan complex of over 410 sq. metres. It offers a wide range of information about the rainforest. Colourful displays incorporate both pictures and easy to read text.
The Centre also offers a number of interactive information kiosks with touch screen displays to allow easy access to a variety of information suitable for all ages.
Coffee Shop
Souvenir Shop - offers a wide range of products including locally made jewellery, beautifully hand crafted pottery, eco-style clothing, rainforest reference books, children's story books and rainforest souvenirs.
Audio Visual Theatre
Elevated Rainforest Boardwalks
Guided Group Tours
Self-Guided Audio Tours
Interpretive Guide Book
23m Canopy Tower - comprises five different viewing platforms allowing visitors of all ages to access the various levels of the rainforest – from the forest floor to the upper most reaches of the canopy.
Aerial Walkway - This spectacular mid-canopy walkway provides a living link between the Entrance, Coffee Shop area and the Canopy Tower. The Aerial Walkway allows unprecedented access to the mid-level rainforest and offers stunning views over McLean's Creek. Constructed with visitor safety and comfort in mind, the walkway enables wheelchair access to both the Interpretive Display Centre and the base of the Tower.
Getting There:
The Daintree Discovery Centre is an easy 2 hour drive north of Cairns along one of the most beautiful coastal roads. Crossing the Daintree River via a vehicular ferry is an experience not to be missed (additional charge).
The turn off to the Discovery Centre is 10 kms north of the ferry with the car park at the rear of the property.

Please note you do not need a 4WD vehicle to drive to the Daintree Discovery Centre - the road is sealed all the way to Cape Tribulation and readily accessible by both 2 wheel drive vehicles as well as motor bikes and cycles.
There are also a number of tour companies who offer day trips that include the Daintree Discovery Centre as part of their itinerary.

What to Bring:
The Discovery Centre has all the facilities of a world class attraction. Refreshments are available. It is recommended that visitors bring a camera, hat, sunscreen and insect repellent. Comfortable walking shoes are recommended (no heels or thongs). Clothing should suit the day's weather conditions – light, loose cotton clothing is recommended especially during the Wet Season.
Daintree Discovery Centre Rates
Need Help With Your Booking?
Our Cairns Office is open again in 20 hours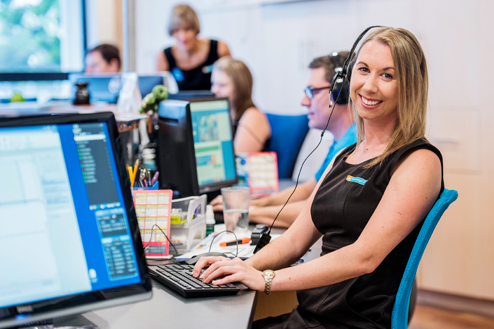 About Travstar Booking Requests
There are some things a computer can't do.
We love helping people plan their holidays and we want to make sure we get it right.
Some holiday packages can be quite complicated with multiple tours and accommodation, pick-up times and extras.
That's why every booking made through a Travstar Website is checked by our local consultants.
It takes a little bit longer to get your tickets but we want to make sure everything is going to run smoothly for you.
How long wil it take to get my tickets?
Our team are alerted to new booking requests as they come in. During office hours you can expect to have your tickets within an hour or two.
After office hours your tickets may take up to 12 hours to arrive.